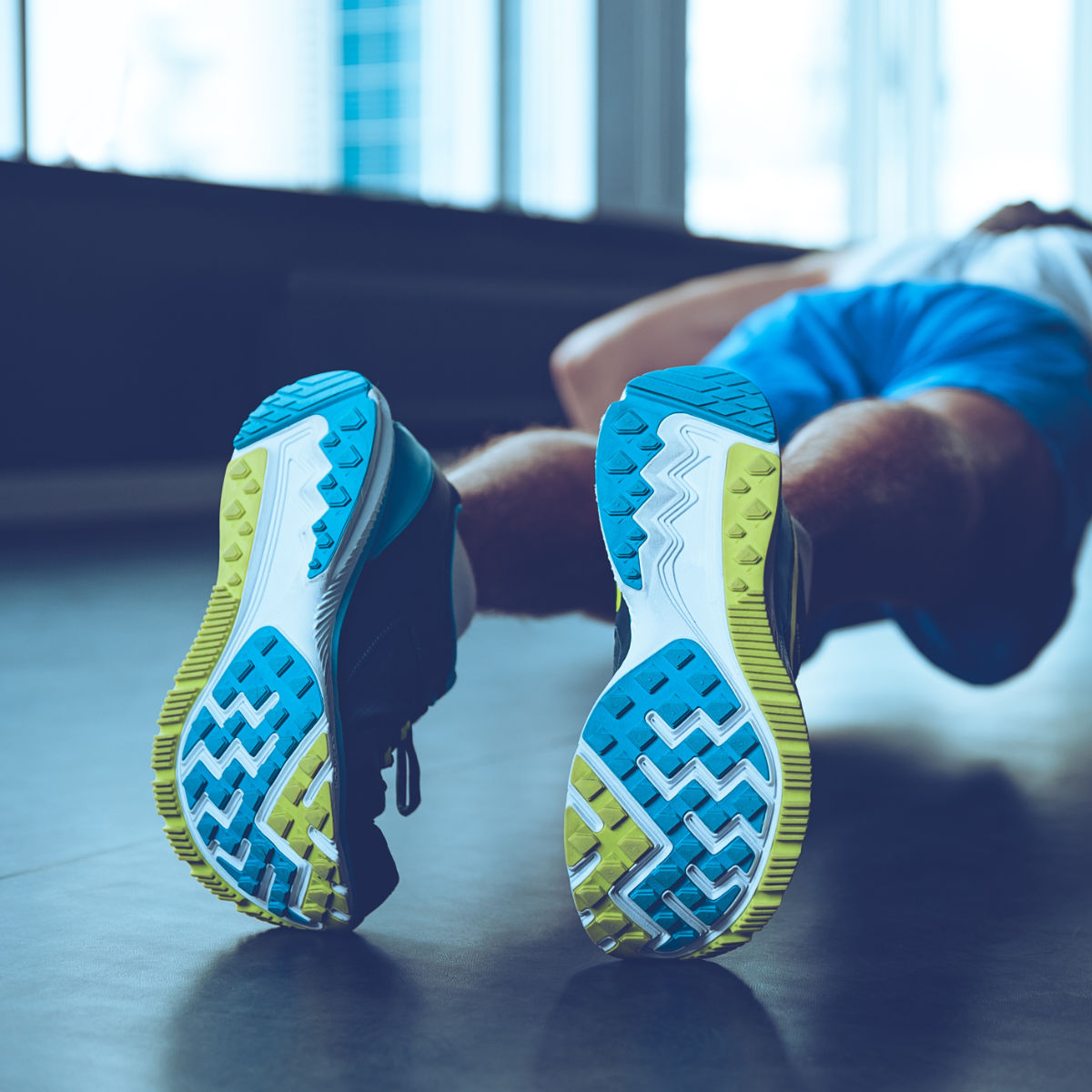 The future to our feet
"Faster, higher, stronger - together".
Olians Plast since 2007 takes care of everything contained in the sphere of the Sports World, and that can bring a real benefit to the technical performance of athletes in any discipline. Every year the company studies and updates all the best quality solutions for the sport sector. The aim is to always increase and keep to the highest level the physical-mechanical and chemical-environmental standards imposed by the company, without any loss in performance.
One of the pillars of the company's Mission is precisely this, to materialize, to advance, but with less.
The Olians Plast product portfolio is rich in materials that excel in lightness and flexibility and that guarantee optimal athletic performance: the future of performance is here.
(The range of colors and their customization remain similar to other types of footwear)
Plastic products marketed for sports footwear
Mechanical properties
Materials
Characteristics
Hardness (ShA)
ASTM D972
Density (Gr/cc)
ASTM D2240
Abrasion
(mm3)
PLASTICATED TPU ESTHER
Excellent mechanical properties - Excellent UV resistance - Excellent transparency grade
45 - 85
1,14 - 1,18
40 - 70
TPU PLASTIFICATI ETERE
Excellent mechanical properties - Excellent UV resistance - Excellent transparency grade
65 - 85
1,16 - 1,18
50 - 80
PURE TPU (NO PLASTICATED)
Easy processability
20 - 70 * (Sh.D)
1,19 - 1,21
50 - 90
RUBBERY TPU (RUBBERY TOUCH)
Excellent rubbery touch - Millable product
50 - 80
1,00 - 1,05
50 - 120
TPU LIGHT
Low Density - Excellent surface finishes - Matt appearance
40 - 60
0,60
< 250
BIOBASED TPU
BIO-based content - Good mechanical properties - Good surface appearance - Excellent processability
60 - 80
1,16 - 1,23
< 120
COMPOUND OF EXPANDED EVA NETTING
Lightness, excellent processability, improved dimensional stability, excellent grip, excellent cellularity, suitable for milling
45-60
0.33-0.45
150-350
Plastic products by Olians for sports footwear
Mechanical properties
Materials
Characteristics
Hardness (ShA)
ASTM D972
Density (Gr/cc)
ASTM D2240
Abrasion
(mm3)
RECYCLED TPU (PLASTICATED ESTHER)
Content of recycled raw material - Good mechanical properties - Excellent processability
70 - 85
1,18 - 1,20
< 100
RECYCLED TPU (NO PLASTICATED ESTHER)
Content of recycled raw material - Good mechanical properties - Excellent processability
90 - 98
1,21 - 1,22
< 70