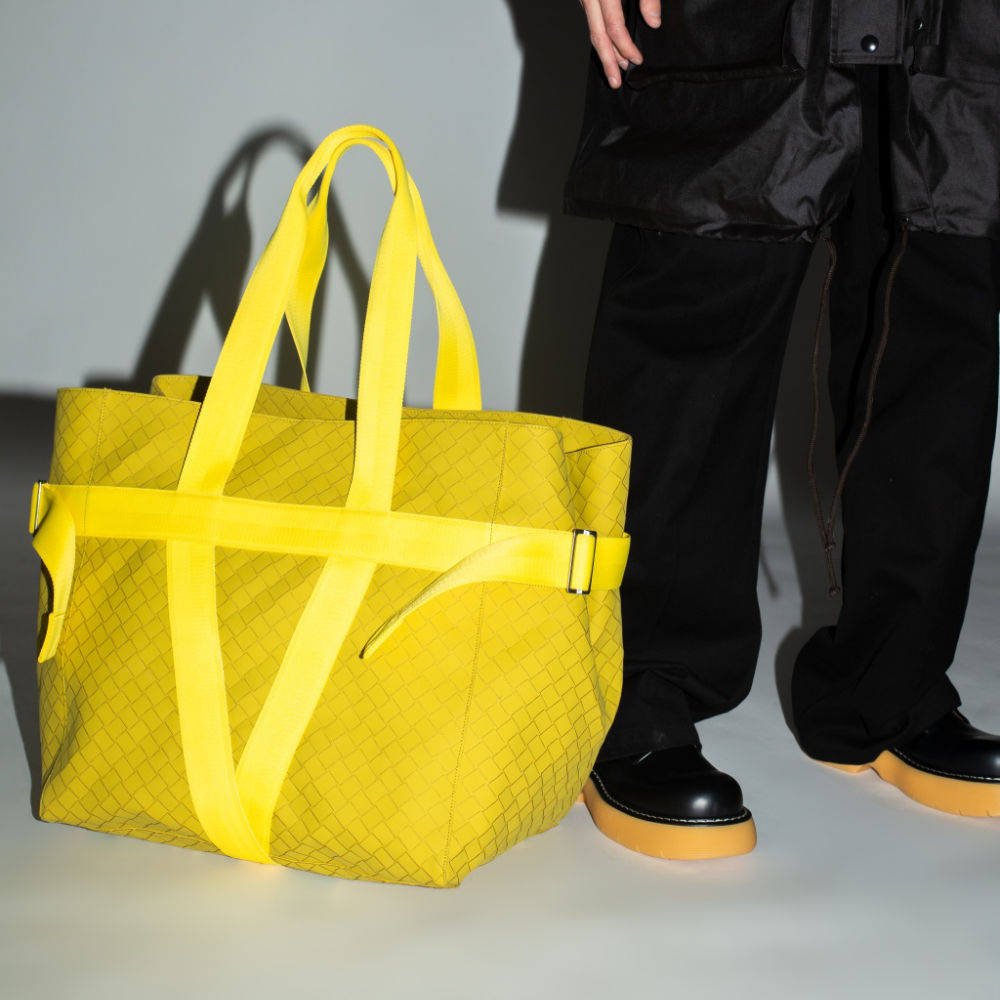 The extra touch
Olians has always used to go a little further than its COMFORT ZONE, its sector of interest: why limit its market exclusively to that of high-quality footwear and not also embrace that of high-end accessories? Environmental sustainability, excellent performance and a design that never loses in terms of elegance and malleability. The accessory was previously used to adorn and complete the body and the look, today it represents the sensitive fulcrum of the outfit: designers and creative directors, with the Olians Plast product's portfolio, can be free to give vent to their inspiration, creating unique collections, with the awareness that our world, through the choice of our products, is greener.
Creating but responsibly, this is the Mission that OLIANS has always aimed and pursued.
The market is running, it is constantly evolving, but sustainability requires care and planning: Olians Plast offers its customers materials from sustainable choices with low environmental impact, bio-based, biodegradable, recyclable and recycled, capable of always maintaining, thanks to a constant research, excellent peculiarities.
(The range of colors and their customization remain similar to other types of footwear)
Plastic products marketed for luxury fashion accessories
Mechanical properties
Materials
Characteristics
Hardness (ShA)
ASTM D972
Density (Gr/cc)
ASTM D2240
Abrasion
(mm3)
PLASTICATED TPU ESTHER
Excellent mechanical properties - Excellent UV resistance - Excellent transparency grade
45 - 85
1,16 - 1,21
40 - 70
TPU PLASTIFICATI ETERE
Excellent mechanical properties - Excellent UV resistance - Excellent transparency grade
65 - 85
1,11 - 1,14
30 - 60
PURE TPU (NO PLASTICATED)
Easy processability
20 – 70 * (Sh.D)
1,19 - 1,22
< 30 - 50
RUBBERY TPU (RUBBERY TOUCH)
Excellent rubbery touch - Millable product
50 - 80
1,00 - 1,05
50 - 100
THERMOPLASTIC RUBBERS (SEBS)
Excellent mechanical properties - Antistatic - Oil resistant - Excellent resistance to Abrasion - Washable - Sterilizated in autoclave - High degree of softness Rubbery touch - Excellent processability - Matt and glossy appearance
5sh - 90sh
0,86 - 1,05
< 250
BIOBASED TPU
BIO-based content - Good mechanical properties - Good surface appearance - Excellent processability
55 - 85
1,16
< 200
COMPOUND OF EXPANDED EVA NETTING
Lightness, excellent processability, improved dimensional stability, excellent grip, excellent cellularity, suitable for milling
40-60
0.33-0.45
150-350
Plastic products by Olians for luxury fashion accessories
Mechanical properties
Materials
Characteristics
Hardness (ShA)
ASTM D972
Density (Gr/cc)
ASTM D2240
Abrasion
(mm3)
RECYCLED TPU (PLASTICATED ESTHER)
Content of recycled raw materials - Good mechanical properties - Excellent processability
70 - 85
1,18 - 1,20
< 100
RECYCLED TPU (NO PLASTICATED ESTHER)
Content of recycled raw materials - Good mechanical properties - Excellent processability
90 - 98
1,21 - 1,22
< 70